New Faith Bible supports the following ministries:
Central Missions, Brother Aviles – Mexico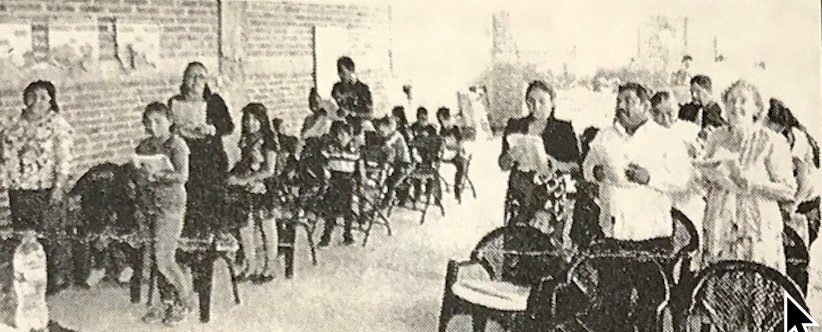 Alberto and Maria Aviles serve with the Central Missionary Clearinghouse in Jalisco, Mexico. The above image is from one of their Gospel Order Newsletter and pictures the Open Door Baptist Church in Lake Chapala.

Please pray for this important missionary work in Mexico.
The Pythian Home
Weatherford, TX
The Texas Pythian Home for children is called the 'Castle on the Hill'. It was built with the architecture style of a castle due to the sponsorship of the Knights of Pythias, a fraternal order established during the Civil War. The Pythians put their motto of Friendship, Charity and Benevolence into practice and established the Pythian Home in 1909. The Pythian Home is licensed by the Texas Department of Family & Protective Services as a basic child care facility for sixty-two children.

The Texas Pythian Home opened on March 1, 1909, as a home for widows and orphans of Knights of Pythias members. The Pythians made the decision to build the Home in Weatherford, Texas, due to the amount of land given as well as the support of the community. Three hundred acres were donated to the Pythians to build the castle-like structure.

The main building housed orphaned children on the second floor. The basement was divided into apartments for widows with children. The administrative staff had their offices on the first floor. There were soon so many boys that it became necessary to build a boys only dorm. In 1914 all of the boys were moved into their new dorm and the orphaned girls moved to the basement. A girl's only dorm was built in 1925. In the early 70's widows no longer lived at the Pythian Home due to the completion of a retirement home for aged Pythians in Greenville, Texas.

The Pythian Home School was designated an independent school district on August 1, 1910, and continued until 1972. In 1937, the last High School graduating class walked across the Pythian auditorium stage. The decision was made to send grades 6-12 grade to Weatherford Independent School District. The 1st through 5th grades continued to have classes at the Pythian Home until 1972.

New Faith is blessed to have Lisa Watson, the Administrator of this legacy ministry, as a member of our church. Continue to pray for their support.