A small church
with a BIG heart!
Isaiah 40:31 – But those who hope in the Lord will renew their strength. They will soar on wings like eagles; they will run and not grow weary, they will walk and not be faint.
Are you looking for a pastor who is solid in the Word of God but is so entertaining you will stay awake? Come visit.
Committed to spreading the Gospel, meeting believer's needs and reaching our community.
At New Faith there's a place for every age. Check us out, bring the family, and come serve with us.
Kesley, Pastor Brandon Carter,
his wife Kim, and Kiera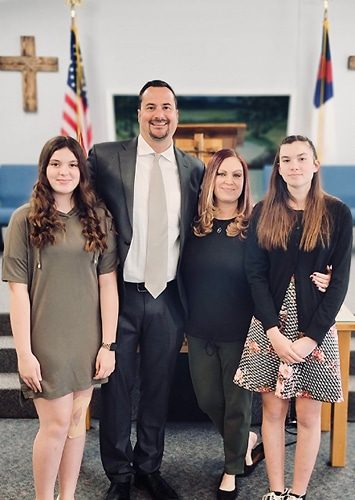 Lots of activities where we love on one another and laugh together!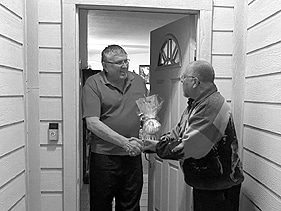 Valentine's Day deliveries of delicious goodies to those who couldn't attend that day.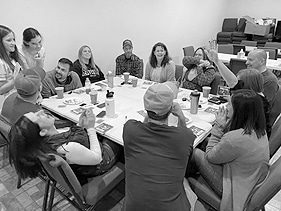 Game Nights are periodically held (on dates when we feel it's about time to cut loose and have a laugh).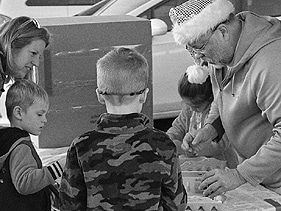 We sponsor a booth at 'Christmas Tyme in Aledo' to decorate homemade salt dough ornaments.
Our Women's Ministry has frequent Bible Studies and actively serve our church in many capacities.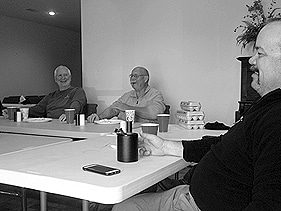 With so many funny characters in our membership, the Men's Breakfast always provides laughter.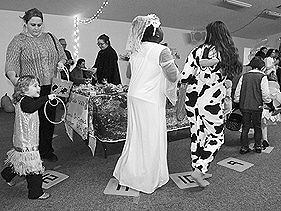 We've sponsored both our own 'Fall Carnival' and 'Trunk-or-Treat' community events.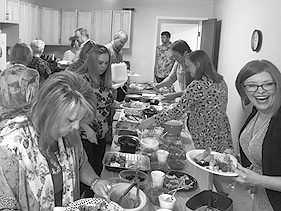 Every third Sunday of a month, our morning worship service is followed by a 'Meal on the Grounds' (necessitating an afternoon nap).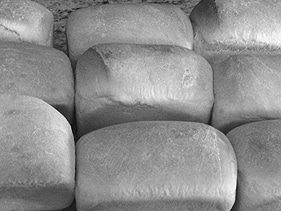 Our 'Loaves of Love' ministry provides mini loaves of freshly-baked bread as free gifts for all the first-time guests who come to visit New Faith.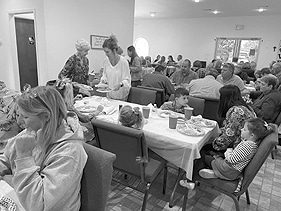 You know what they say about Baptists and 'socializing,' right?  Our Fellowship Hall stays busy all year 'round (as do our bellies).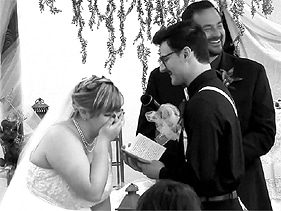 Our pastor is VERY outgoing, bubbly, and funny! Even at weddings, one never knows what to expect!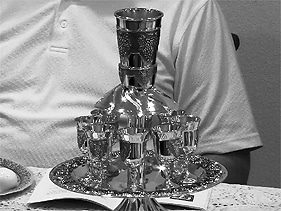 Our Senior Joy Ministry class has deep Bible studies and even shared in its own Seder meal experience.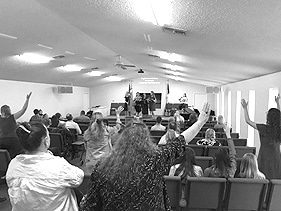 We bring in special singing talents, who move us with their wonderful Gospel songs.
In short, we love one another and one another's company!
Our Goal is to grow in Faith and share our Faith in Jesus Christ with the World around us.
God is not interested in the

physical

attitude of prayer. It doesn't make any difference in what horizontal, vertical, or oblong direction your body happens to be; if

your soul

is not down before God, you are not praying.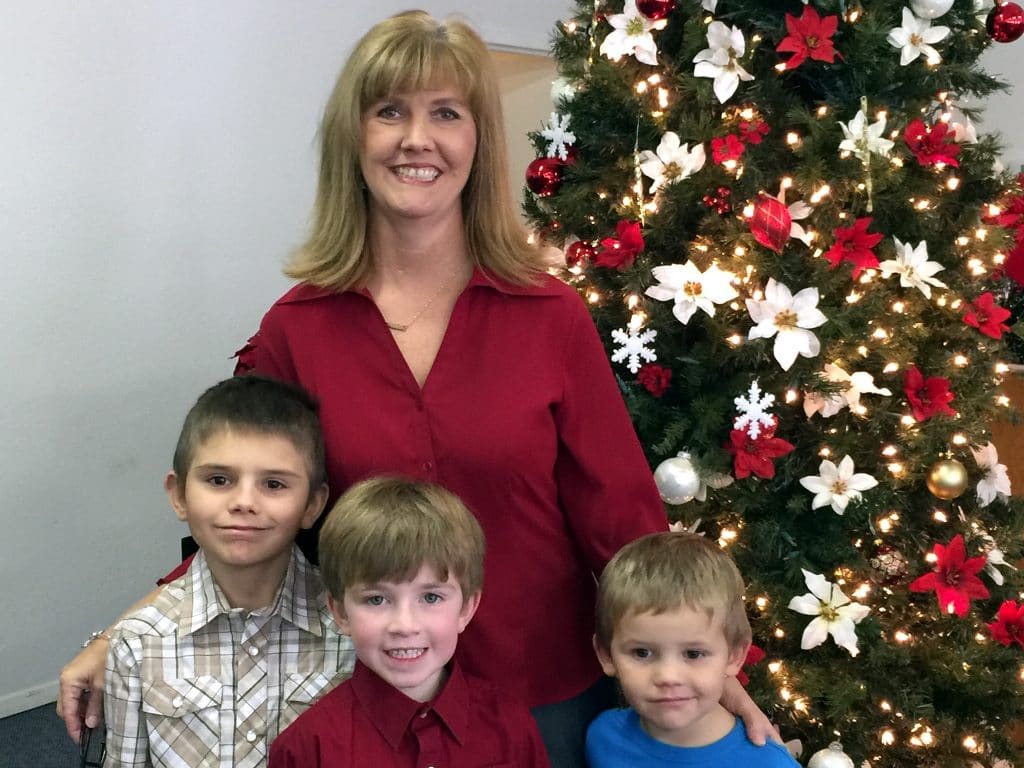 Christians are taught to be cheerful givers –
of our time, talents, and resources.
2 Corinthians 9:6-7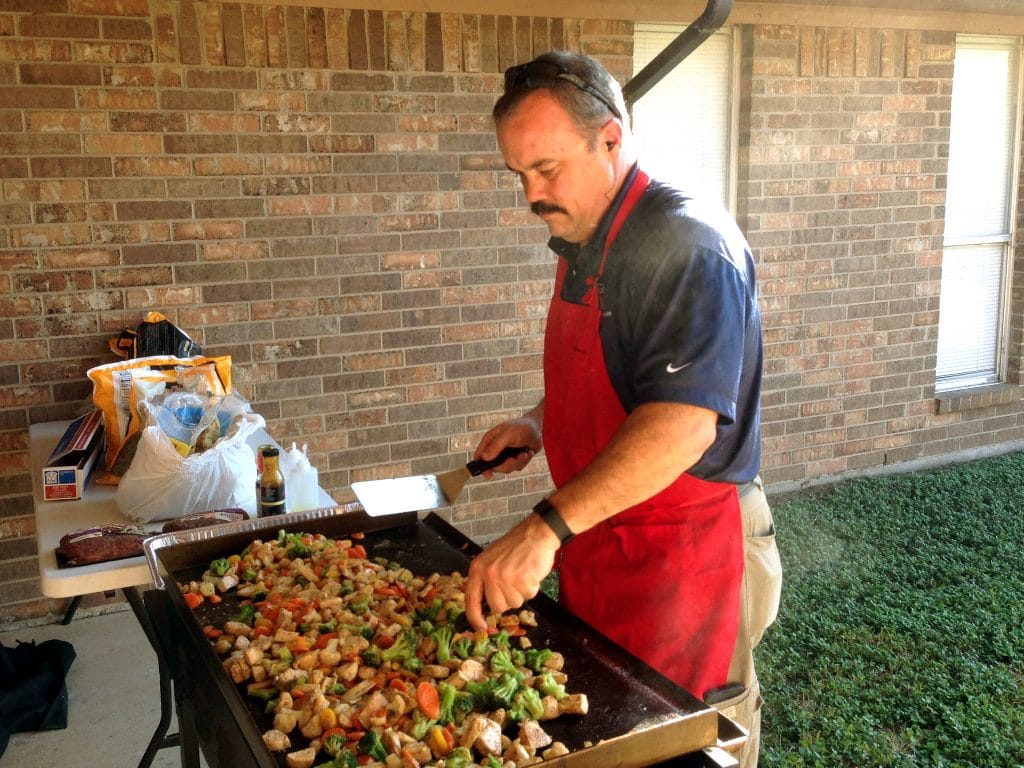 Although no one can do everything,
everyone can do something.
Exercise your gifts and talents.
We're here to serve you in the love of Christ. Let us know how we can help meet your needs.